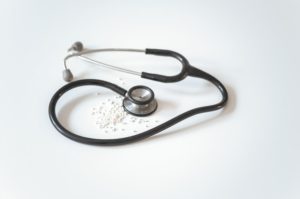 Health Insurance Doctor
Insurance companies make special price agreements with certain doctors, nurses, and other clinicians who agree to be on a unique provider list. That list is part of your insurance plan, called a network. When you visit in-network providers, you get charged a discounted price.
Insurance Plans
Most often, insurance plans cover more of the cost when you see in-network providers. So your copay, coinsurance, or deductible—the amount you're responsible to pay when you get care—is usually lower. Those are additional savings you get on top of the reduced cost offered by in-network providers.
When it comes to preventing health problems like heart disease and diabetes, doctor visits are just one part of the picture. Research shows that healthy habits also play a big role. So in addition to getting regular doctor checkups, make sure you're being proactive with your health by getting enough exercise, eating well and managing stress.
When it comes to preventive care services, it's especially important to see an in-network doctor. Often, preventive health care is usually covered 100% – but only when you receive care from a doctor or clinic your plan covers.
What's considered preventive care?
It's the things you do when you're not sick to keep yourself healthy such as your annual exam, immunizations, and health screenings
Keep in mind that if you see an out-of-network provider, the amount you're responsible to pay can be significantly higher. Using an in-network provider protects you from surprise bills that can add up quickly.
Do you have any idea how hard it can be to find a doctor who accepts your insurance? It's nearly impossible! You might think that the providers in your city are all covered under one plan, but there is always more than what meets the eye.
What if our provider isn't on their radar at all?
Checking with my Insurance Plan or calling them should give us some peace of mind – they'll know exactly which doctors accept our health care coverage and will also track down new ones as soon as networks change. To learn more about our doctor's insurance offers, get in touch with us today, and get all the information you need to know.