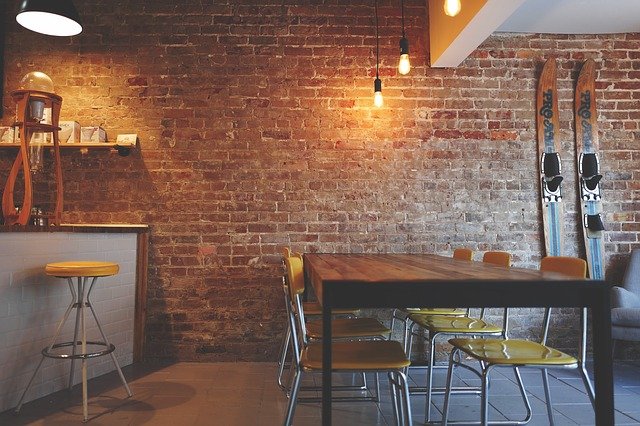 Anyone who works in the hospitality industry will tell you that the restaurant business isn't easy. From unsociable hours to being on your feet all day, restaurant business owners know it takes a lot of hard work and dedication to ensure even a small restaurant succeeds. So why would you go through all that hard work just to put your business and livelihood in jeopardy by not insuring it properly?
If you are an entrepreneur looking to open a restaurant, one of the first things you should investigate is restaurant insurance costs. You may be wondering, "What kind of insurance does a restaurant need?" or "How much does restaurant insurance cost?". In this article, we'll examine some of the basics of restaurant insurance as well as how it could affect your bottom line.
How much does it cost to open a small restaurant?
According to Sage.com, the average restaurant startup cost is $275,000; this works out to roughly $3,046 per seat for a leased building. This cost climbs even higher if you want to own the building your restaurant is located in. Then you're looking at $425,000 or nearly $4,000 per seat.
From business licenses and permits to kitchen equipment and signage, opening up a new eatery in your area is a major financial undertaking. That's why investing in restaurant insurance that covers your specific restaurant's needs is vital to protecting yourself and your restaurant from significant financial hardship.
What does restaurant insurance cost?
When it comes to restaurant insurance and price, there are many different factors you and your insurance provider will need to consider when creating a policy. There are four main areas that a restaurant owner will need insurance for:
General Liability – This covers you if your customers slip and fall and injury themselves while on your property or if your employees or equipment causes damage.
Commercial Property Insurance – You may need to obtain this type of insurance to get a commercial lease. This covers your business against property damage, natural disasters, vandalism, or theft.
Workers' Compensation – Legally, you will likely be required to have this to operate. This covers employees who are injured at work.
Liquor Liability Insurance – If you serve alcohol on your premises, you will likely need this insurance to operate. This protects you from liability for serving alcohol to intoxicated customers who may go on to cause personal or property damages.
Please note that the final figure will vary depending on the coverage choices available from your insurance agent, as well as the size, location, and nature of your business.
If you are considering opening a restaurant, or want to adjust your current restaurant insurance policy, then working with an insurance agent who has experience in the hospitality industry is vital to create a policy that works for you. Dunham Insurance Services is an independent agency offering the best insurance policies throughout Florida and the rest of the country. As an independent insurance agency, Dunham Insurance Services are focused on delivering to their clients an insurance policy that is tailored to their unique insurance needs at a competitive price. Contact us today to get a free quote and discuss your insurance policy options!