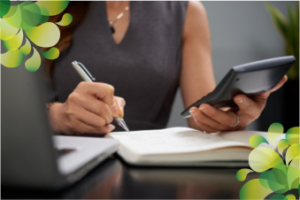 What is Workers' Compensation Insurance?
If you're interested in setting up your own business, you may be in the initial stages of researching what types of insurance you will need to operate your business properly. One of the most common types of insurance that a majority of companies invest in is workers' compensation. Workers' compensation insurance (sometimes known as workers comp) is often considered a social insurance because of the relationship between management and labor. Business owners are essentially protected from civil lawsuits from their workers who become injured on the job.
Keep scrolling if you're interested in learning more about workers' compensation and how it can benefit your business!
Workers' Compensation Definition
The official definition of workers' compensation is an insurance policy that provides lost wages, medical expenses, and rehabilitation costs to employees who become ill or who are injured "in the course and scope" of their job. Workers' compensation also pays death benefits to families of employees who are killed on the job.
Who Needs Workers' Compensation?
Unless you are operating a business in Texas or Oklahoma, your state will require you to purchase workers' compensation to operate. However, please note that in Texas Public employers are obligated to buy insurance where private employers are not. In Oklahoma, employers can opt out of workers' compensation insurance if they can provide benefits to injured workers under an alternative benefit plan. If your company doesn't provide workers' compensation coverage, you can face hefty fines including payments out of pocket, possible imprisonment, and losing your right to conduct business in that state.
How Much Does Workers' Compensation Coverage Cost?
Like most insurance policies, your particular policy coverage cost will vary depending on your particular needs and which state you are doing business in. If your business has more employees and has a greater amount of risk associated with the job they have to perform, you will likely have to pay a higher rate. Below we've listed the most common factors insurance service providers take into account when creating your workers' compensation insurance policy:
• The industry your business is in
• Your annual total payroll
• The state your employees work in
• The type of work your employees do
• Your claims history
If your business requires its employees to be especially physically active or has a history of workplace accidents, your premiums will likely be higher. As mentioned above, the state where your employees work can also have a big impact on the premium you'll need to pay. Workers' comp rates are distinctive from other insurance policies in that they tend to decrease over time. This is because workplace safety is thought to improve as your business continues to mature.
Dunham Insurance Services is an independent agency offering the best insurance policies throughout Florida and the rest of the country. They are passionate about delivering the best insurance policies tailored to their client's unique needs at a competitive price. Contact them today to get a free quote and learn more about the right workers' compensation policy for your business!