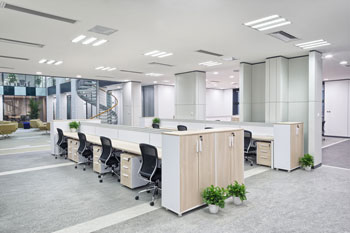 If you're a business owner, one of the most important types of business insurance is commercial property insurance. Whether you own the building where you do business or you're a tenant, commercial property insurance is a necessity to cover a variety of risks, including loss or damage to:
Your premises
• Computer equipment
• Furniture
• Inventory
Of course, if you have more than one location, you will need coverage for each. Also if your business operates from a home office, you should have a commercial property policy, as your homeowners insurance generally doesn't cover business losses.
A basic policy usually covers the repair or replacement of buildings and their contents, which may be destroyed or damaged by fire or weather, or items which may be lost or stolen. For business owners who are tenants only, the policy provides coverage for your contents.
Additional coverage may include:
Business Interruption
• Coverage for items such as laptops when they're off-premises
• Employee's personal items while they're on the premises
• Repair for damages caused by burglary or vandalism
If you have a replacement cost policy, it's important to maintain the proper amount of insurance. Additionally, it's vital to ensure that your inventory is accurate, and if your inventory fluctuates, notify your agent. It's a great idea to keep copies of your important documents, receipts, and a copy of your policy in a different location in case the originals are destroyed.
Risk of fire can be a major factor in coverage expense, so a positive inspection report from a licensed fire inspector can help to keep your premiums low. Coverage limits, deductibles and optional coverages can also have an impact, so it's important to have a trusted agent who can advise you about the right commercial property insurance choices for your business.
If you are a business owner, Dunham Insurance can help you with a commercial insurance policy. If you'd like to find out more, Dunham Insurance can offer you trusted expert advice. We will be pleased to assist you with information about why you need it, and help you with choosing the right type of policy with a quality provider. At Dunham Insurance we offer a wide range of tailor-made policies including automobile, home, rental, business, marine, life, special event and cyber security insurance among others. Please call 954-564-7772 or visit www.dunhamins.com to discover how we can help and to receive your free quote.