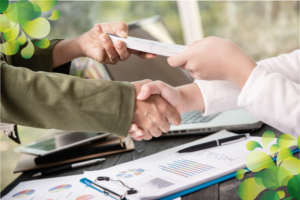 Small Business Insurance Explained
Besides general liability insurance, you may be wondering what types of insurance are right to protect your small business? While there are numerous different coverage options you could invest in, there are three distinct coverages that every small business should research and consider when deciding what insurance policies are best for them.
Keep scrolling to learn more about the fundamental small business insurance policies every business should be aware of and how much it could potentially cost your business.
Small Business Insurance Needs
At the bare minimum, any small business should start with the following three types of insurance coverage:
Workers' compensation coverage – This provides benefits to your employees if they become ill or have a work-related injury. This policy helps pay for disability benefits, funeral expenses, lost wages for your employee, or general medical care.
General liability coverage – This policy protects your business from claims of property damage or bodily injury. For example, if a customer trips and falls while in your store this insurance will help pay their medical bills.
Commercial auto coverage – If driving is a necessity for you or your employees then you'll want to invest in commercial auto insurance. This policy helps cover accidents if you or your employee are at fault after getting in a car accident. This insurance is vital if your company owns or rents vehicles, has employees that drive their own cars for their job, or has workers that drive owned, leased, or rented company vehicles.
No matter what sector your business is in, you'll undoubtedly need these three policies to protect your company and be able to carry out your day-to-day tasks. However, you'll also want to reflect and think about any other items that are critical to the operation of your small business such as specialized tools or equipment. This equipment may require its own unique insurance policy so be sure to contact your insurance provider to discuss the finer details about an insurance plan that's right for your company.
Frequently, insurance providers will create packaged policies for small business owners to lump a variety of different policies into one bundle. Also known as a Small Business Owner's Policy (BOP), these packaged policies can protect your business from lost income, liability claims, and property damage.
Small Business Insurance Cost
In 2020, the national average monthly cost of a new 12-month business insurance policy ranged from $46 to $86. However, it should be noted that this is just an average and the cost of small business insurance will vary depending on the types of policy your business needs to operate. This is because every policy protects against different types of risk. These differences are then factored into the price of your small business insurance.
At Dunham Insurance, no matter what type of insurance coverage you need, they take the extra time to ensure that you completely understand your coverage and that it fits your business's needs perfectly. Their goal is to reduce their clients' costs by providing quality business, home, commercial, auto/marine, and personal umbrella policies. Call them today to get a free quote and discuss what insurance policies may be best for your business!