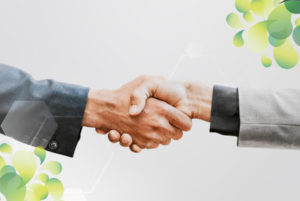 Types of Business Insurance You Need to Know
No matter what type of business you own, it will have its unique risks and rewards. Especially when you are first starting your own company, oftentimes it will involve you putting some of your capital on the line. Doesn't it make sense then to invest in something that will manage the risks of starting your own business and protect your livelihood?
That's why knowing more about business insurance and how insuring your business can protect you from financial worries in the future is important. Keep reading to learn more about the ins and outs of business insurance.
What is Business Insurance?
Business insurance protects companies against any losses suffered throughout their typical daily activities. It is particularly helpful when a business faces a compensation claim. Business insurance can protect your equipment, you, and your employees, or give you a financial boost if your business isn't able to operate because of an unexpected event like a fire or natural disaster.
However, no two businesses are the same. Therefore, no two business insurance policies are the same. Especially if you are starting your very first company, make sure you know which policy is the best insurance for a small business.
Types of Business Insurance
Business insurance policies are highly customizable and can be chopped and changed to suit your particular company's needs. Many times insurance providers will bundle different types of common business insurance policy types together. These bundles are particularly beneficial for small and medium-sized businesses as they are less expensive than purchasing business insurance policies separately. The most common types of business insurance that you should be aware of are:
Product liability insurance
Public liability insurance
Employers' liability insurance
Professional indemnity insurance
Business interruption insurance
Key-man insurance
Credit risk insurance
Cyber insurance
Liability insurance for small businesses and employers' liability are perhaps the two most critical and well-known business insurance. If you have employees, you will legally be required to have this to operate your business. Public liability insurance protects you if a client injures themselves at your business, or you accidentally damage something of theirs while you're working. Product liability insurance can help compensate anyone who suffered an injury because of a product you repaired, supplied, or designed. It's important to note that you do not have to be the manufacturer to be liable for damages.
Professional indemnity insurance is particularly for companies that offer skills, advice, or knowledge as part of their work. If your work leads to a client's loss of reputation or sales, this type of insurance can cover legal fees and claims. Business interruption insurance will cover you for any loss of sales and profits during a specific period if you're unable to open due to unforeseen circumstances like floods or fires.
Dunham Insurance Services is an independent insurance agency offering insurance policies throughout Florida and the rest of the country. Their mission is to reduce your overall insurance costs by providing the very best business, home, auto/marine, commercial, and personal umbrella policies. Contact them today to discuss your business insurance needs!