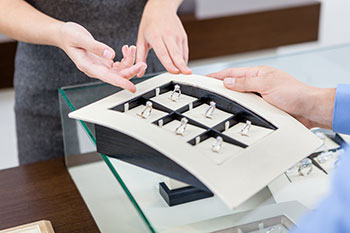 Specialty insurance is common for those with special, unusual or difficult insurance needs, or for higher risk accounts. These policies may be for personal items or events, or can be of a commercial nature for the business owner, his business, and commercial property.
Certain personal items such as jewelry, valuable collectibles, or guns may require the additional protection that a specialty policy can provide. Additionally, certain events such as an unforeseen wedding postponement, trip cancellation, or identity theft could be protected by specialty insurance coverage.
Many businesses utilize commercial specialty insurance for various reasons. For example, a fireworks manufacturer might be considered high risk and have an added potential for higher claim exposure, therefore requiring special coverage. A commercial trucking company might need specialty insurance for their trucks as well as their cargo. Additionally, certain industries such as construction companies, are known for experiencing frequent claims and lawsuits. Industries like these may also need a specialty insurance policy.
Yet there are special risks that can be associated with nearly every business, from a plumber whose failure to repair a leak causes a building to flood, to an accountant's error that triggers an I.R.S. audit.
These kinds of issues are generally covered by a specialty insurance policy called E&O, or errors & omissions insurance. E&O insurance can provide liability protection against losses that aren't covered by traditional liability insurance.
It can protect both the business and its owner from claims if a client sues for negligence, errors or omissions that result in financial loss. Since mistakes can be made by anyone, this insurance can provide vital protection. Additionally, E&O insurance can cover legal fees, judgments, court costs and settlements up to the limits of the policy, regardless of whether the claim is found to be justified.
There are many kinds of specialty insurance policies. These policies can supplement automobile insurance, homeowners insurance, commercial liability insurance and even umbrella insurance, which provides increased coverage limits.
If you would like to learn more about the speciality insurance coverage available for you, Dunham Insurance can offer you trusted, expert advice. We will be pleased to assist you with information about why you need it, and help you with choosing the right type of policy with a quality provider. At Dunham Insurance, we offer a wide-range of tailor-made policies. Please call 954-564-7772 or visit www.dunhamins.com to discover how we can help, and to receive your free quote.